Asking your mom what she wants for Christmas and being told "nothing," is somewhat of a universal experience. Moms are notorious for not expecting gifts. Which makes it even harder to surprise them with the perfect gift that they will actually use.
In this posts, I've gathered 26 gifts that are perfect for the mom who doesn't want anything.
1. Sephora Bestsellers Perfume Sampler Set
This is one of the top selling Sephora gifts of all time, and for good reason! What many people don't know about this gift set is that it comes with a certificate to redeem your favorite scent with a full size version. Buying perfume can be tricky, because you may not know even your mom's exact preferences. That's why this set makes the perfect gift! She can sample all of the different scents and pick a favorite on her own. You really can't go wrong.
2. New Slippers
OK so slippers are kind of an obvious gift, but that doesn't make them great to recieve! New slippers always feel like such treat.
Splurge: Ugg Slippers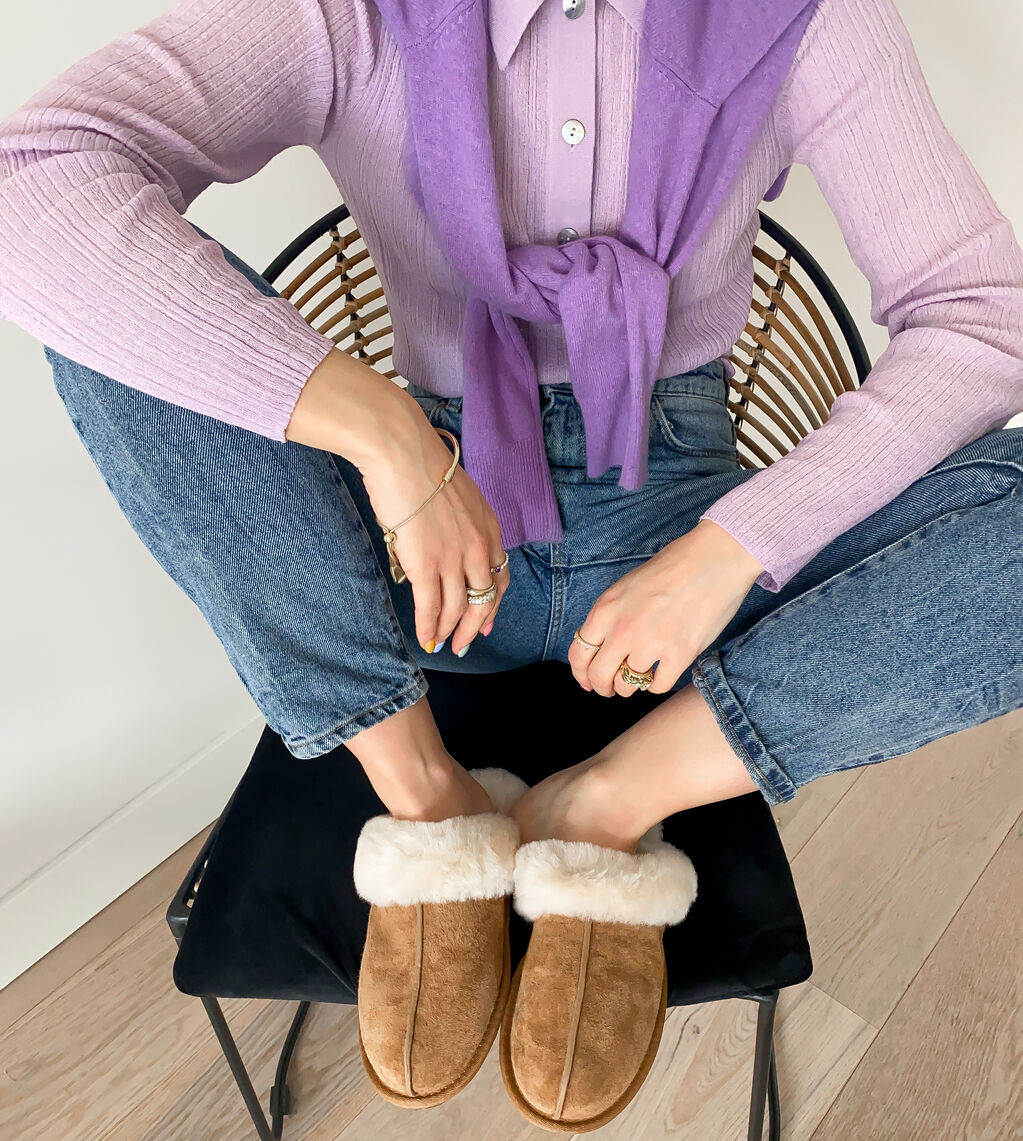 Thanks to the sturdy soles on these slippers, you can lounge around in them or even wear them out and about.
Save: Amazon Fuzzy Slippers
These slippers are touted as the "comfiest slippers ever" in the over 16,000 reviews on amazon, even at an affordable price point.
3. Laneige All Nighter Lip Set
Want to treat your mom to a product she wouldn't normally buy, but will absolutely LOVE? This Lip Mask set comes with 3 holiday themed overnight lip masks that will leave her lips feeling soft and full. The reviews for these lip masks claim they are a life saver for dry winter lips.
4. Acacia Wood Salad Serving Bowl
This acacia wood salad bowl with tongs will make the perfect gift for moms who love a beautiful kitchen. Give it to her before dinner, and you can even make it part of the holiday meal. This serving bowl is functional, and will look beautiful on display too.
5. Cute Floral Apron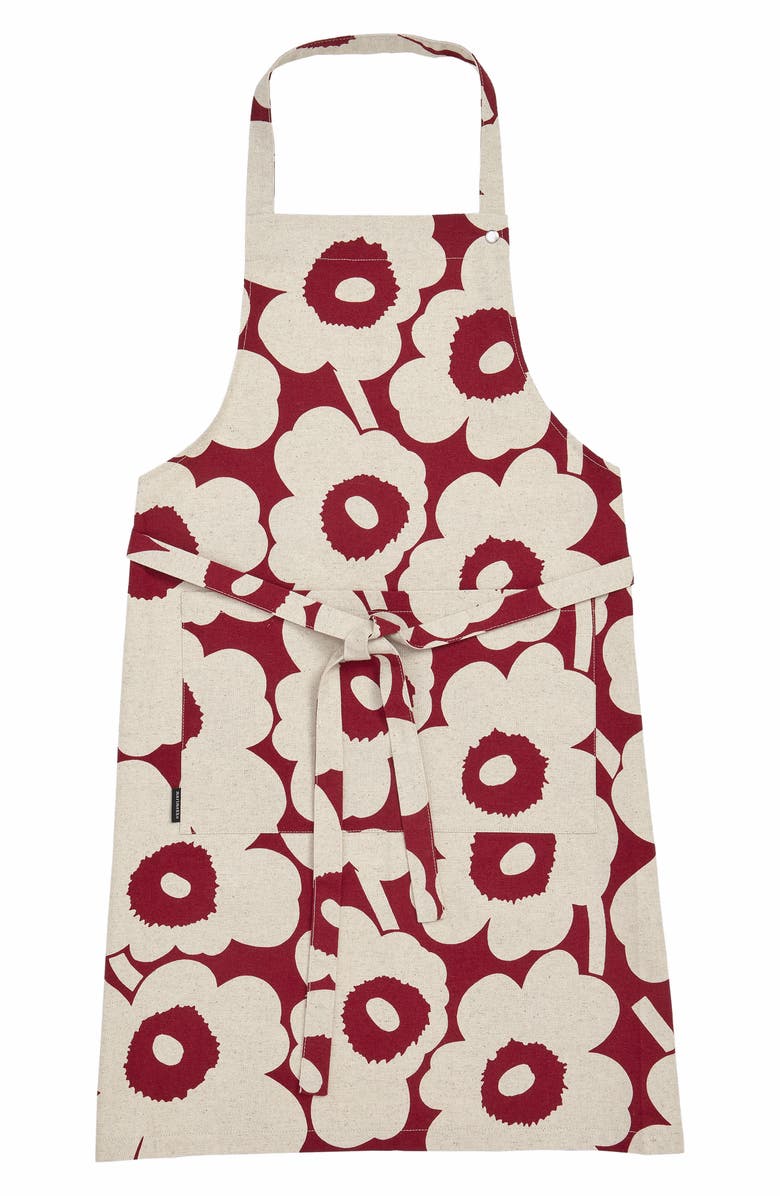 Who doesn't love receiving a new apron? It's a great gift because even if your mom already has an apron, she surely won't mind a replacement. 😊
6. Wine Aerator
I can personally vouch for the fact that a good wine aerator can ACTUALLY make your wine taste much better. And the reviews on this aerator totally agree. So if your mom loves wine, and doesn't yet have an aerator, this gift will pleasantly surprise.
7. Kendra Scott Earrings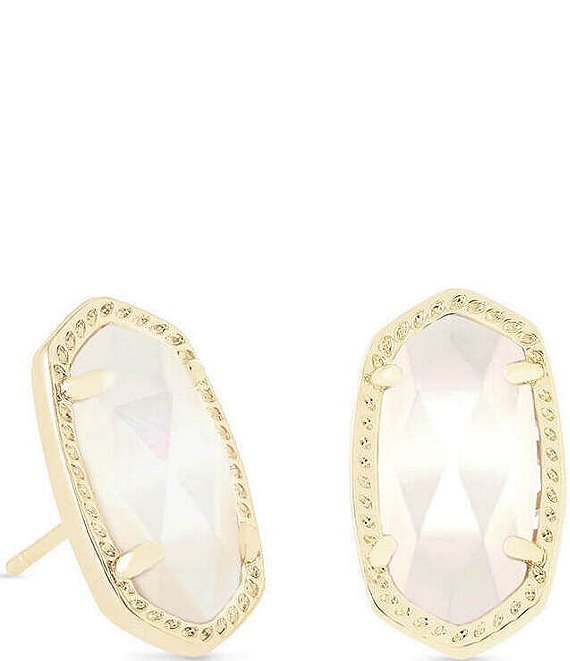 You don't always have to get your mom sentimental jewelry… This Christmas, try getting her something more fashion forward, like these Kendra Scott studs. She won't feel obligated to wear them all the time, but will feel great when she does!
8. Wireless Charging Pad
Let's face it— even if your mom's devices have wireless charging, she might not know it. (That is, if your mom is anything like mine 😂). A wireless charging pad is the perfect gift she didn't know she needed.
9. Travel Jewelry Case
This travel jewelry case makes for a small and affordable gift that she will definitely use. Better yet, pair it with some earrings or a necklace to complete the gift! So cute.
10. Floral Decorative Pitcher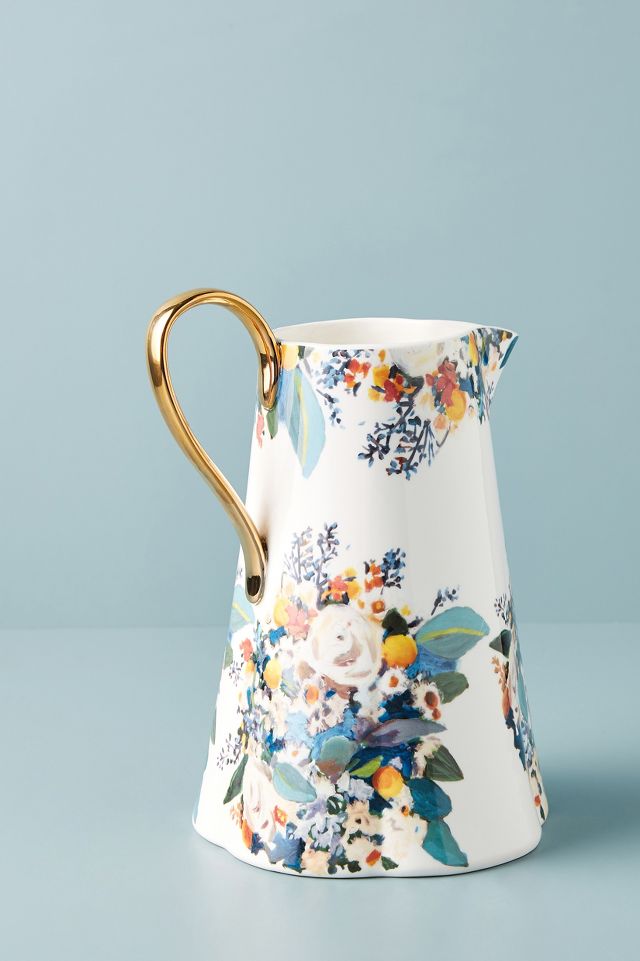 Not only is this pitcher gorgeous, but it can be used in many ways— as a vase, on display, or during special occasions. Your mom will be sure to find a way to use it.
11. Cute Apple Watch Band
These adorable Apple Watch bands come at a variety of price points so you can get one perfect for your mom.
Splurge: Kate Spade Rose Gold Pave Apple Watch Band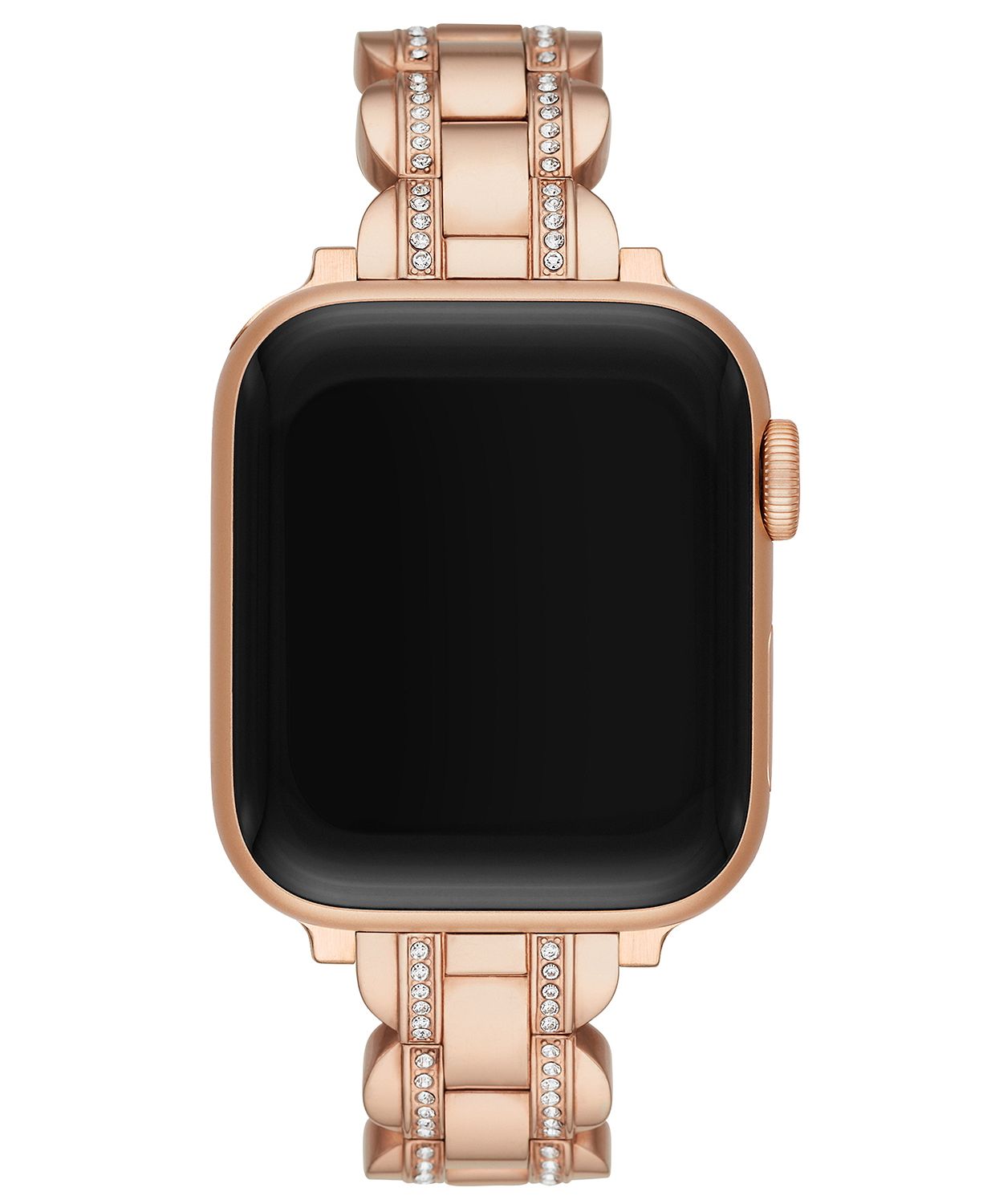 Save: Amazon Rhinestone Apple Watch Band
12. Woodwick Candle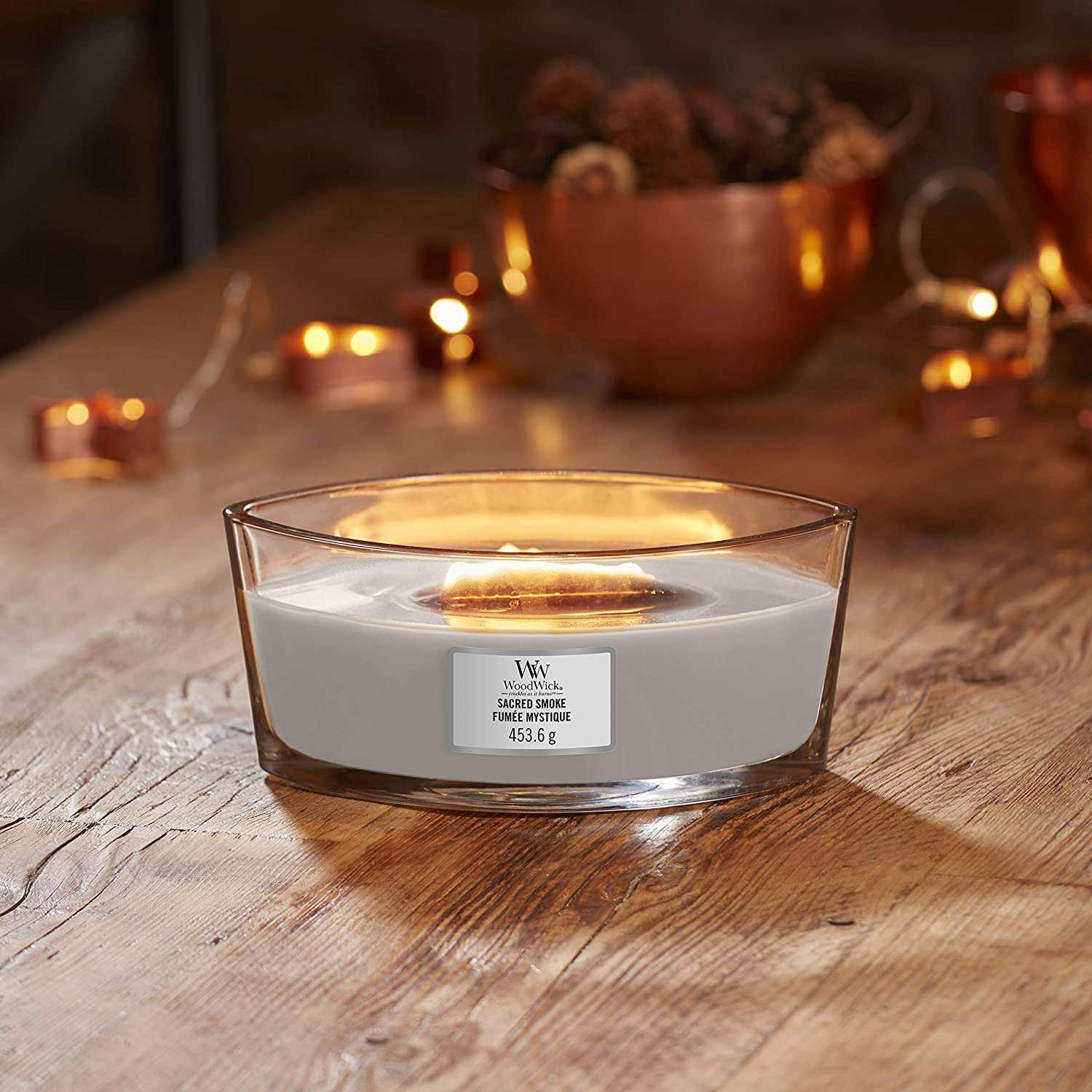 Woodwick candles are definitely the Gucci of the candle options. Their large flame and soothing crackling noises make them a step ahead of other candles.
13. New Coffee Maker
If your mom practically lives on coffee, it may be time for a new coffee maker. Luckily, they come at a variety of price points so you can get one that fits your budget.
Splurge: Nespresso Coffe & Espresso Maker
According to the amazing reviews on the Nespresso, even pro baristas say the quality is unmatched. Some even claim it's helped them ditch Starbucks for good 😯
Save: Ninja 10 Cup Coffee Maker
Ninja makes incredibly well designed kitchen appliances of all types, so it's no surprised their coffee maker gets amazing reviews, too. Not to mention, it keeps your coffee hot for four hours!!
14. Ember Heated Coffee Mug
Speaking of keeping your coffee hot, this heated mug is the perfect love-it-but-wouldn't-buy-it-for-myself gift.
15. Beis Travel Bag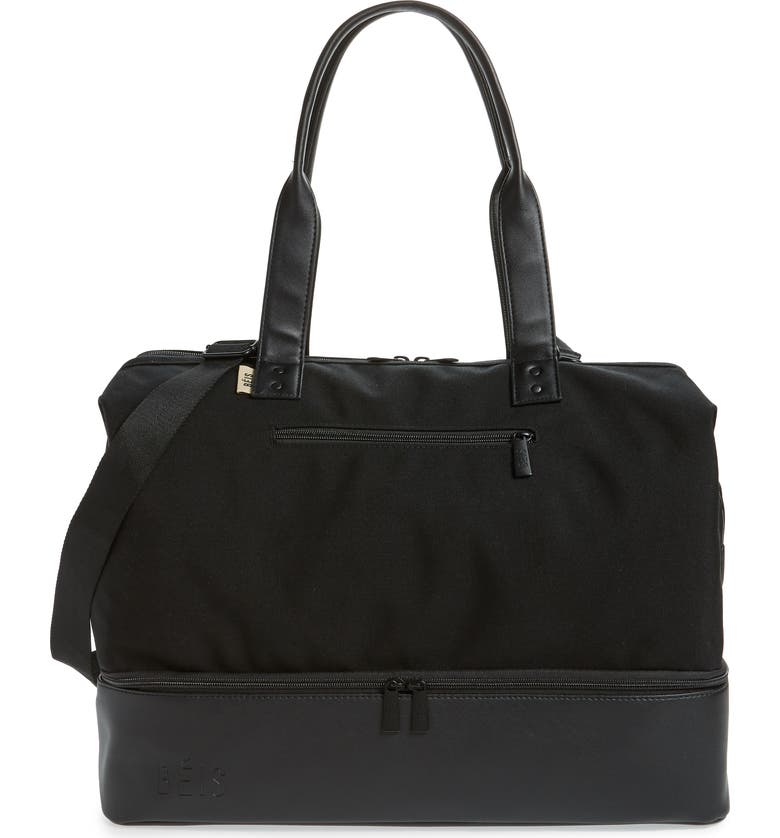 The Bees travel bag is the perfect balance of style and functionality. The bag comes with plenty ofpockets, a laptop sleeve and the best part— a compartment for your shoes.
16. Barefoot Dreams Blanket
Ok, so your mom probably already has some cozy blankets, but does she have the best cozy blanket of all time? If you haven't heard of the barefoot dreams blanket yet, it is the most soft, squishy, stretchy blanket of all time that has made it go absolutely viral.
Yes, it's a bit of a splurge, but it's not just any old blanket.
17. Lavender Scented Aromatherapy Pillow
The scent of lavender is known to be soothing and beneficial for a good night's sleep. This pillow is the perfect combination of support and aromatherapy that will help your mom relax at night.
18. Vintage Toaster
My mom absolutely loves her vintage kitchen appliances, which add a unique style to her kitchen. These vintage toasters are the perfect throwback gift for mom!
19. Antimicrobial AirPods Case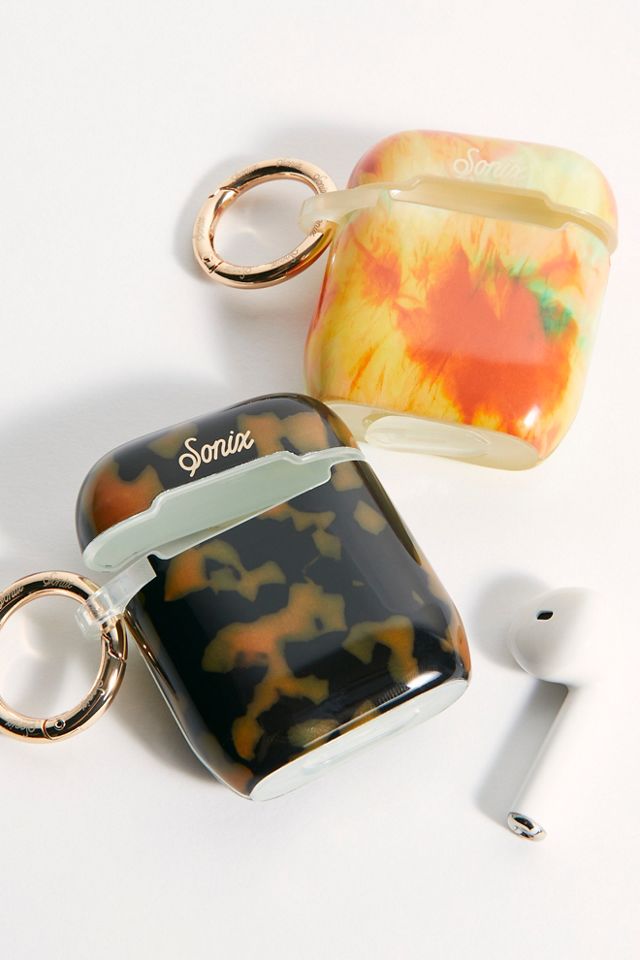 Your Mom's AirPods will be super stylish, but also protected from germs. Not a lot of people have AirPods cases, so this is a gift she may not already have.
20. Fashionable Glasses Chain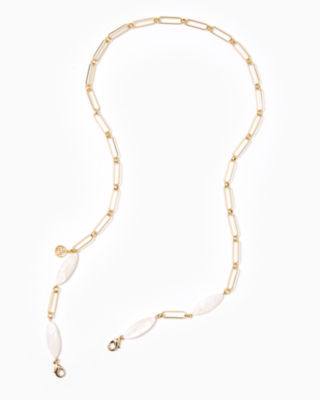 This is the perfect gift for any mom who can't live without her reading glasses. Or sunglasses, for that matter. Either way, she'll never lose them with this fashionable glasses chain she'll actually like wearing.
21. Soda Stream
If your mom loves her fizzy drinks like la croix, get her a soda stream so she can make her own flavors!
22. Portable Wine Cooler
For the social butterfly mom, this gorgeous wine cooler will keep wine chilled (and looking fabulous) for up to 6 hours.
23. Aerogarden
If your mom has a green thumb, and aerogarden makes the perfect gift so she can easily grow fresh herbs in her own kitchen!
The aerogarden has absolutely amazing reviews, even from those who claim they struggle to keep their plants alive.
24. Accupressure Pillow
Accupressure can relieve neck pain and headaches in minutes. Some people in the reviews swear by it.
So, if neck pain runs in your family like it does in mind, this can be a life saving gift for mom.
25. Air Fryer
My mom has almost every kitchen appliance under the sun, but not an air fryer! Air fryers are a relatively new craze, so if your mom doesn't have one yet, it can make a great gift.
26. Audible Audiobook Membership
An audible membership or credit makes for a great gift for the bookworm mom. It's clutter free, and she can enjoy the fun of selecting a book for herself.
Pin This Post